Volunteer as a Senior Companion
Make a Difference by Impacting other Adults, Your Community, and Yourself as a Volunteer
Why are Senior Companions important? By offering love and support, Senior Companions forever change the lives of the adults they serve and their own lives as well. Senior Companions remain active and engaged with knowing they are needed and make a difference in their communities. The relationship developed between the Senior Companion and those they serve is the heart of this program. The intangible benefits of being a Senior Companion are immeasurable.
The Senior Companion Program of Greater Siouxland provides stipend volunteer opportunities for limited income seniors over 55 to make a difference in the lives of other adults through assistance and friendship and give back to their communities. Join the program today and see what a win-win opportunity this is for the volunteers and those they serve! Currently, our Senior Companion Program of Greater Siouxland serves Lyon, Osceola, Dickinson, Sioux, O'Brien, Plymouth, Woodbury, and Monona counties in Iowa, Union County in South Dakota, and Jackson and Dakota counties in Nebraska.
Senior Companions:
Senior Companions Volunteer Benefits
Become a Senior Companion Volunteer
Becoming a volunteer is easy and rewarding with the following requirements:
Become a Senior Companion Client
If you are interested in becoming a client, contact your nearest Senior Companion Program office at 712-476-2628 or your home health care agency or social worker.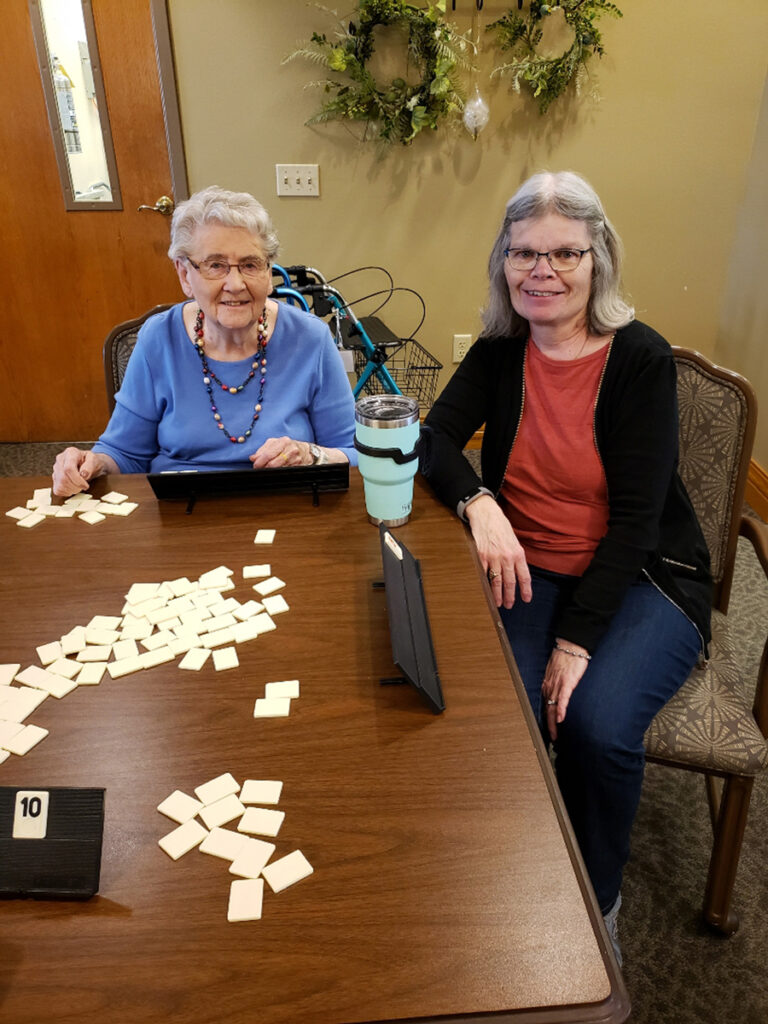 Are you thinking about becoming a Senior Companion volunteer? Get inspired by companions and clients who are truly grateful and passionate about the program! We hope you choose Senior Companions of Greater Siouxland.
"The Senior Companion Program is a tremendous service to our community. The services demonstrate good stewardship of time and financial resources available to seniors in need. It's a win-win for all involved."
A Director of Home Health Services
"I feel a great sense of satisfaction of 'being there' when my client needs me…
My kids don't need me anymore. I just don't want to sit around. Someone needs the help."
"Listening is one of the main things, and they, the client, know that it is confidential….It's a great program. Not only is it good for the client, it's good for whoever does it."
"My clients appreciate me for what time I give them. They are lonely and I am their outside world."
"We think of the companion as a part of the family. What a blessing!"
"As a companion, I have a reason to get up every morning."
"It is rewarding. It makes you feel good knowing that you make them feel better and allow them to stay at home."
"I feel more worthwhile. I like feeling needed and useful again."
"I was feeling lonesome and burned out. Spending time with others and helping them has filled a void in my life."