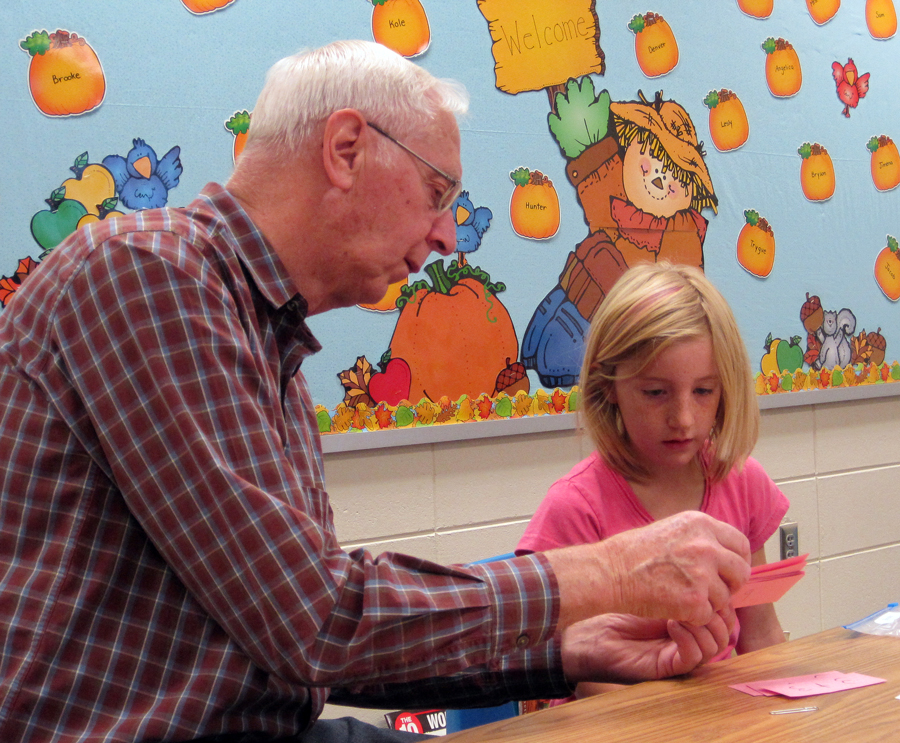 Welcome to Senior Volunteer Programs of Greater Siouxland, sponsored by the Rock Valley Rotary Club Foundation!
Our programs impact our communities, our volunteers & those we serve. Join the program today and see what a win-win opportunity this is for the volunteers and those they serve!
If I didn't have a Senior Companion, I would be really lost. When she comes to pick me up, I'm able to do all my errands and accomplish what I need to be home alone. It's a wonderful bond.
– ME Leithe
Senior Companion Client
Impacting Our Community During COVID
Even amidst the peak of the COVID pandemic, our volunteers were able to do good, reaching out to their clients/students and letting them know they were not alone.
When no longer able to be in the classroom, Foster Grandparent volunteers were connecting in other ways. 
Wrote pen pal letters
Assisted teachers with student prep work
Made small crafts to send to schools to be distributed
Created a drop zone for teachers to deliver work
Found ways to continue volunteering in schools safely
For Senior Companion volunteers, connecting looked different too through creative solutions. 
Made phone calls to stay in touch and video chats when able
Went to the store and delivered clients' groceries
Drove clients to appointments with social distancing
Kept activities going with a client just by purchasing two of the same crossword book
Volunteer as a Foster Grandparent
Make a Difference By Impacting Children, Your Community, & Yourself as a Foster Grandparent
By offering love and support, Foster Grandparents forever change the lives of the children they serve and their own lives as well. Children and senior volunteers alike benefit from the inter-generational relationship. The relationship developed between the Foster Grandparent and those they serve is the heart of this program. The intangible benefits of being a Foster Grandparent are immeasurable.
Are you thinking about becoming a Foster Grandparent or Senior Companion volunteer? Get inspired by those who are truly grateful and passionate about the program! We hope you choose Foster Grandparents & Senior Companions of Greater Siouxland.
"Dear Grandma, I think you already know this but you were a big help in kindergarten and a blessing to my life."
A Foster Grandparent Student
"The impact our Foster Grandparent has with children is huge. Time doesn't allow a classroom teacher to meet with every child, every day one-on-one. Our Foster Grandparent can have that contact daily. The Foster Grandparent's greatest strength is their love and compassion, and how they work with and help the students succeed."
A Foster Grandparent Site
"It is rewarding. It makes you feel good knowing that you make them feel better and allow them to stay at home."